<![if !vml]>
<![endif]>2014 Local Tracks

STOCKTON 99 SPEEDWAY
2014 Schedule Last race:
WEEKLY RACE RECAP
SWT driver makes it back-to-back at Stockton 99
By Kevin Niendorf
Record Correspondent
July 27, 2014 12:00 AM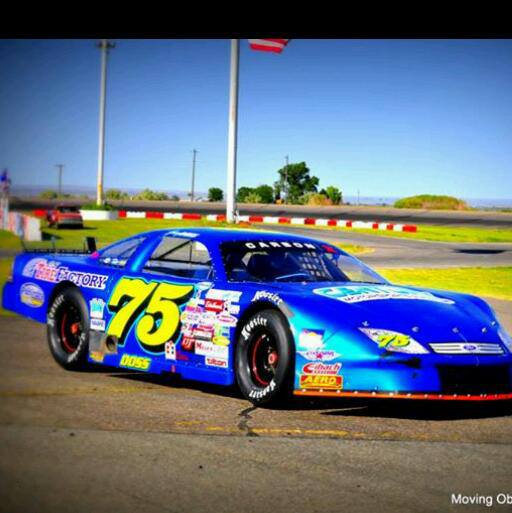 STOCKTON - Not only did Jeremy Doss defend his 2013 Southwest Tour Series victory at Stockton 99 Speedway on Saturday night, an estimated crowd of 2,000 also saw last season's Rookie of the Year take over the top spot in the current season standings.
Standing at the finish line, the Upper Lake racer repeated three times how much he liked racing in Stockton.
"It really is my favorite track in the series," Doss said. "I'm ecstatic, I couldn't be happier, but this was the hardest race I had to work for."
On his bumper for the final 50 laps was Manteca's Jacob Gomes, whose second-place finish was the highest this year in his 50th start on the tour.
"We've been struggling all year, we've had such rough luck," said Gomes, who moved into the top five of the tour's standings. "We've made progress, and it's always good to come back and race here."
Manteca's Joseph Reichmuth won a spirited race in the Pure Stock division after starting in the fifth position in the 30-lap event. Reichmuth's trophy dash-winning time of 16.54 made him a double-winner. With that, Reichmuth took over the top spot in the season standings.
Reichmuth was able to leap from fifth to third place on lap three when he overtook Stockton's Dennis Byers and Donny Darter with a tight angle on the fourth turn. On the 10th lap, he overtook Guido Bindi Jr. for the lead, which he never relinquished.
"I just followed my lead and stuck with it," Reichmuth said. "I was taught by my uncle (Bob Reichmuth) the Texas swing. I waited for it and then made my move between turns three and four."
In the Northern California Modified Association non-wing sprints, Tracy's David Burchett led from start to finish in the 30-lap race. Modesto's Ed Amado, the trophy dash winner (13.989 seconds) finished second and Fresno's Andre Sasselli was third. Ripon's Denny Burrell rounded out the top four, which stayed in that order the entire race.
Stockton's Mark Jacke led the B-4s for nearly the entire 30-lap race after finishing second in the trophy dash to Stockton's David Kong (16.894). Kong almost overtook Jacke on the final turn but finished second by half a car length.