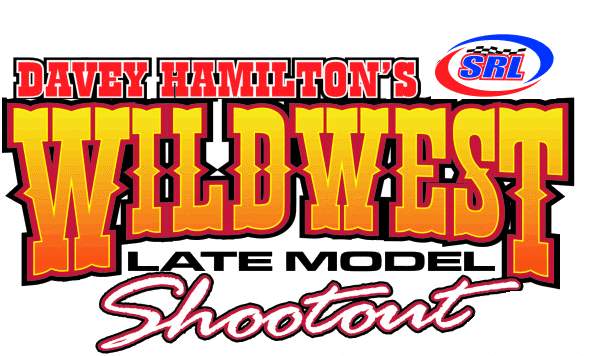 SRL WWS: SRL Wild West Shootout Storms Into Stockton 99 Speedway (Sunday, April 3rd)
SRL Public Relations/Eddie Alves
Wilton, Calif. (March 27th) – Stockton 99 Speedway will host the SRL Wild West Shootout season opener this coming Sunday, April 3rd. Traditionally Altamont Raceway & Arena hosts the first event of the season. However, the March 19th race was rained out and has been re-scheduled for Saturday, June 18th, 2005. Over thirty drivers have pre-entered for the 100 lap feature event. Drivers are traveling as far away as Nevada and New Mexico to race with some of the West Coast's best.
2004 Series Champion Steve Belletto is returning to the SRL for his second consecutive season. "I'm really excited about the first race. Stockton is my home track, I've won a lot of races and championships there." As always qualifying is a big concern among many teams. The top sixteen drivers will automatically make the race on time, with two provisional and two transfer positions making up the twenty car field. "This series is so tough, especially with all the new cars and drivers that are going to be competing. With over 30 cars expected qualifying is going to be the key." Belletto said.
In order for Belletto to repeat as Champion he said he must "Qualify well at all the races. You also have to make your car last for 100 laps and be fast in all those laps. You need to qualify good, run upfront, stay upfront, get those top fives, and stay out of trouble."
Napa's Joey Zampa is no stranger to Stockton 99 Speedway either. Zampa won the first of two SRL races at Stockton in 2004. "We ran some practice laps on Saturday and I'm pretty happy with how that went. The 2005 season is going to be very exciting and the competition is going to be tough. Everyone has to bring there best."
Another driver looking forward to Sunday's race is 17 year old Victory Circle Chassis and Parts Rookie of the Year contender Jeremy Wood of Tracy. "I'm really looking forward to Sunday's race. I've won a lot races at Stockton in my legend car. Obviously there is a big difference from the legend car and the SRL car but I'm really comfortable in the car and ready to go racing. I've got tons of support from Jess Motorsports and Rick Ruzbarsky" (car owner). Qualifying for the race is my main goal. Knowing the track and the line is very important also."
Joining Steve Belletto, Joey Zampa, and Jeremy Wood on the historic quarter mile are drivers Ken Boyd, Jeff Anthony, Ryan Foster, Harry and Jeff Belletto, Dave Byrd, Jason Fensler, Jim Courage Jr., Mark Smith, Troy Ermish, and many more. Jeremy Wood, Joey Stearns, Angelo Queirolo, Jamie Dick, Andrew Livengood, Shannon Mansch, David Mayhew, Brian Smith, and Rusty Buholz will all be fighting for the prestigious Victory Circle Chassis and Parts Rookie of the Year award.
Come on out to Stockton 99 Speedway on Sunday, April 3rd for an exciting day of racing featuring the SRL Wild West Late Model Shootout.
2004 Stockton 99 Speedway SRL Winners:
Joey Zampa (March 28th)
Rick Ruzbarsky (July 3rd)
2004 Stockton 99 Speedway Fast Time:
Ryan Foster (March 28th) 13.882 Seconds
Wes Miller (July 3rd) 13.932 Seconds
2004 Stockton 99 Speedway Highest Finishing Rookie
Mark Smith (March 28th) 9th
Eric Schmidt (July 3rd) 5th
Pit gates open at 7:00 AM.
First practice is scheduled to start at 10:00 AM.
Ticket Information:
ADULTS $25.00
FAMILY PACK $49.99- 2 ADULTS AND UP TO 4
KIDS 12 AND UNDER
SENIOR $20.00 - 65 AND OVER
JUNIORS $15.00 -AGES 13 – 17
KIDS $5.00 - AGES 6 – 12
KIDS 5 AND UNDER FREE WITH A
PAYING ADULT