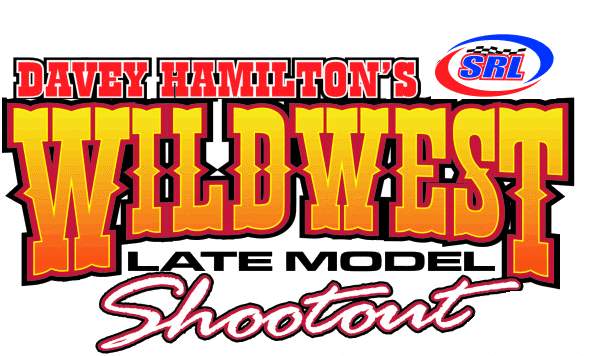 SRL Public Relations / Eddie Alves
Eric Schmidt Wins Coors Light 100 at Mesa Marin Raceway
Photo Credit: www.faninturn4.com / David Misco
Photos: #05 Eric Schmidt, #05 Driver Eric Schmidt and Crew in Victory Lane at Mesa Marin Raceway in the Coors Light 100
Bakersfield, Calif. (May 14th) – Mesa Marin Raceway hosted round number three of the SRL Wild West

Late Model Shootout Saturday night in Bakersfield, California. Roseville's Eric Schmidt won the 100 lap "Coors Light 100" as he earned his first career SRL victory. Finishing second was Santee's Mike
Mendenhall, followed by 2004 Series Champion Steve Belletto of Modesto, Troy Ermish, as Harold Rieker Jr. rounded out the top five. "It was a great night for our entire team. It was a great team effort. The car was consistent all night, it was not the fastest but we were there at the end." Schmidt said.

Jason Fensler entered the race with an 11 point lead over Joey Zampa. Fensler qualified fifth as Randy Hedrick grabbed his first career SRL pole with a lap of 19.088 seconds around the fast high-banked half mile. Ken Boyd qualified second (19.095), Troy Ermish continued his consistent qualifying effort with a lap that took 19.117 seconds. In just his second career SRL qualifying attempt Mike Mendenhall qualified fourth and stopped the clock at 19.139 seconds. Fensler had mechanical problems during qualifying and the team elected to change engines before the start of the "Coors Light 100". Eric Schmidt qualified sixth, Joey Zampa seventh, Jeff Anthony eight, Jim Courage Jr. ninth as Dave Byrd rounded out the top ten.
For the second race in a row Dave Byrd sat on the pole for the race as Hedrick drew a 10 as the invert for the "Coors Light 100". Byrd and Jim Courage Jr. led the strong field of 22 to the green flag as Courage jumped to an early race lead after the completion of lap one. Fensler started in the rear of the field as he changed engines before the start of the race and Hedrick also went to the rear as he hit the wall during the trophy dash and resulted in suspension damage to his Monte Carlo.
Courage and Byrd ran first and second until lap 15 when Joey Zampa passed Byrd to take over the second position. Meanwhile Jason Fensler charged his was up to the eight position after starting in the 22nd position. Jeff Anthony took third away from Byrd as Schmidt followed to take the fifth position. On lap 20 Zampa started to pressure Courage for the lead as he then completed the pass on lap 22 as Schmidt once again followed into second. Lap 23 saw Jason Fensler move into third as Courage slipped back to fourth as Jeff Anthony ran fifth on lap 25.
Zampa and Schmidt ran side-by-side ad Schmidt was credited with leading lap 26 as Zampa resumed the lead on lap 27. Fensler followed closely behind in third. Mike Mendenhall jumped into forth place after winning the trophy dash earlier in the evening. Steve Belletto picked up five position by lap 30 as he ran sixth as the race still ran caution free. Fensler snuck passed Schmidt to take over second as he had his eyes set on race leader Joey Zampa. Fensler was not able to get around Zampa until lap 60 with the nights first caution came out for fluid on the track, which Zampa spun out in and hit the wall. The race was red flagged briefly for track cleanup and Fensler inherited the lead. Schmidt ran second then passed Fensler for the lead on lap 66 as Mendenhall ran third, Steve Belletto fourth and Troy Ermish fifth. Mendenhall passed Fensler for second on lap 67 as Fensler fell back with a slow leaking tire.
Harold Rieker Jr. moved into the fifth position on lap 72 after starting back in the 19th position. Ten laps later Rieker moved into fourth, but was passed by Ermish with three laps to go to finish fifth. Meanwhile Schmidt, Mendenhall, and Steve Belletto ran in a tight pack as the race got closer to the end. Schmidt was able to hold on late charges from Mendenhall and Belletto as he was on first career SRL Wild West Shootout race. "Hopefully more wins will come, this is our second year in the series and it took us longer to get here then we thought it would, but we finally did it." A very excited Eric Schmidt said in victory lane. "We made some big changes in last night's practice and today as well. We made sure we stayed out of trouble, kept the car in one piece and finished second." Mendenhall said. After finishing third and moving back into the top five in points Steve Belletto said "The car was good all night. We needed a few more cautions to keep up with the leaders as we had our work cut out for us starting in the middle of the pack. We're ready to go back to Stockton, we always run well their." Troy Ermish finished fourth as he takes over the series point lead with a seven point lead over Jason Fensler heading into Stockton 99 Speedway on May, 28th. Harold Rieker Jr. earned the Casciaro Homes Hard Charger Award and finished fifth.
Jeff Anthony held on for sixth as Victory Circle Chassis and Parts Rookie of the Year contenders Rusty Buholz and Jeremy Wood finished seventh and eight. 2004 Rookie of the Year Mark Smith finished ninth as Jim Courage Jr. finished tenth after leading early.
For the first time in his career Fremont's Troy Ermish sits on top of the point standings. Fensler trails Ermish by seven points. Ken Boyd sits in third points, 20 out of first place after qualifying second at Mesa Marin and finishing 16th four laps down. Joey Zampa falls three spots to fifth. With Schmidt's win he moves to six in the standings followed by Mark Smith, Rusty Buholz, Jim Courage Jr., and Dave Byrd.
The SRL Wild West Shootout heads to Stockton 99 Speedway in Stockton, California on Saturday, May 28th.
Average race speed: 87.692 MPH
Best lap time: 19.064 Speed 94.410 MPH (Jim Courage Lap 3)
Margin of Victory: 1.455 seconds
For more information visit the SRL Wild West Shootout's website at http://www.srllatemodels.com