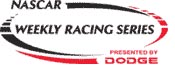 RACE RESULTS
04/07/02
WESTERN LATE MODEL DIVISION:
FAST TIME: Tracy Bolin (Valley Springs) 14.241
HEAT-1: Anthony Swan (Newark), Dave Houck (Oakdale), Johnny Berndt (Clements), Ray Davis (Galt), Ed Cullom (Ripon).
HEAT-2: Jeff Belletto (Modesto), Harold Rieker, (Orangevale), Mark Welch (Orangevale), Pete Anderson, Jr. (Stockton), Melissa Davis (Santa Rosa), Chris Monez (Lodi).
HEAT-3: Wes Miller (Delhi), Dave Byrd (San Jose), Harery Belletto (Modesto), Bolin, Joe Hylton (Manteca).
DASH: Byrd, Rieker, Miller, Jeff Belletto.
MAIN: Byrd, Jeff Belletto, Welch, Harry Belletto, Bolin, Monez, M.Davis, Anderson, Berndt, Eddie Laws (Citrus Heights), Swan, R. Davis, Rieker, Miller, Hylton.
SRL DIVISION:
FAST TIME: Nathan Tucker (Sonora) 13.665
MAIN: Ron Strmiska, Jr. (Manteca), Ken Boyd (Ceres), Chris Wadsworth (Oakley), Tim Stratmyer (Martinez), David Philpott (Tracy), Ray Lawson, Jr., Bob Strandwold (Modesto), Jeff Anthony (Livermore), Rick Ruzbarsky (Tracy), Gene Garrett (Stockton), Tucker, R.B. Bracken (Modesto), Mike Garcia (Lodi), Corey Petro (Riverbank), Troy Ermish (Fremont), Michael Carver (Placerville), Randy Liles (Dinuba), Ed Coughenour (Petaluma), Chad Pais (Sonora)
U.S.A.C. / B.C.R.A. MIDGETS:
SUMMARY: QUAL.: 1. John Starks, #55 Arne Starks Gaerte Stark 
12.742; 2. Josh Wise, #94x Esslinger/Beast 12.844; 3. Marc 
DeBeaumont, #11x Ford/Stealth 12.926; 4. Tony Hunt, #4 Rosen 
Brayton/Beast 12.930; 5. Doug Birkinbine, #63 Pinkston Ford/Stealth 
13.120; 6. Van Knill, #43 Gaerte/Beast 13.181; 7. Shane Scully, #56 
Pink/Beast 13.220; 8. Glen Carson, #26 Bock Esslinger/Stewart 13.278; 
9. Rory Price, #99 Price/Westlake Esslinger/TCR 13.418; 10 Johnny 
Rodriguez, #30 Esslinger/Beast 13.440; 11. Matt Streeter, $97 
Pink/Drinan 13.488; 12. Robby Flock, #76 Fontana Fontana/Beast 
13.529; 13. Dan Gundo, #6 Gaerte/Stealth 13.542; 14. John Sarale, #2 
Caves Gaerte/Lightning 13.623; 15. Cliff Servetti, #83 
Pontiac/Stealth 13.654; 16. Floyd Alvis, #1 Gaerte/Stealth 13.667; 
17. A.J. Martin, #70 Brayton Ford/Stealth 13.686; 18. Stuart 
Birkinbine, #2x Fontana/TCR 13.690; 19. Glen Guiles, #48W 
Fontana/Ellis 13.842; 20. Jim Silva, #19 Chandler Chevy V4/Stealth 
13.852; 21. Jerome Rodela, #25x Fontana/Hawk 14.019; 22. Matthew 
Rossi, #40 Chevy/Stewart 14.349; 23. Gary Dickenson, #8 
Pontiac/Stealth 14.814; 24. Desi Bray, #25 Pontiac/Stewart 14.828; 
25. Bill Lindsey, #61 VW/Diego 14.971; 26. Ken Molica, #94 Brayton 
Ford/Beast 14.976; 27. Barry Lindsey, #14 Pontiac/Ellis 15.258; 28. 
Jim Fowler, #15 Chevy II/Challenger 15.462; 29. Travis Berryhill, #11 
Trout Gaerte/Beast (NT).
QUAL. HEAT-1: Gundo, Martin, Streeter, Rodela, Servetti, Guiles, 
Dickenson, Bill Lindsey, Barry Lindsey.
QUAL. HEAT-2: Flock, Sarale, Alvis, Silva, S. Birkinbine, Molica, 
Bray, Fowler, Rossi.
SEMI: Guiles, Dickenson, Molica, Bray, Bill Lindsey, Fowler, 
Berryhill, Barry Lindsey.
MAIN: Rory Price, Robbie Flock, Doug Birkinbine, Glen Carson, Shane 
Scully, Van Knill, Tony Hunt, Johnny Rodriguez, John Sarale, A.J. 
Martin, Floyd Alvis, Stuart Birkinbine , Glen Guiles, Dan Gundo, 
Jerome Rodela, Cliff Servetti, Gary Dickenson.
All products mentioned are registered trademarks or trademarks of their respective companies.
Any and All COPYRIGHT MATERIAL APPEARING ON THIS SITE COMPLIES WITH FAIR OR ACCEPTABLE USE PRINCIPLES ESTABLISHED IN U.S. AND INTERNATIONAL COPYRIGHT LAW FOR THE PURPOSES OF REVIEW, STUDY, CRITICISM, OR NEWS REPORTING. Questions or problems regarding this web site should be directed to webmaster@stockton99speedway.com Copyright © 1999 Stockton 99 Speedway . All rights reserved.