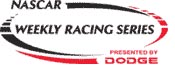 RACE RESULTS
05/11/02

SRL LATE MODELS:
FAST TIME: John Gaalswyk (Ripon) 13.750
MAIN: Nathan Tucker (Sonora), Ron Strmiska, Jr. (Manteca), Jeff Anthony (Livermore), Troy Ermish (Fremont), David Philpott (Tracy), Michael Carver (Placerville), R.B. Bracken (Modesto), Ray Lawson, Jr., Rick Ruzbarsky (Tracy), Tim Stratmeyer (Martinez), Chris Wadsworth (Oakley), Gaalswyk, Corey Petero (Riverbank), Scott Shade (San Leandro), Chad Pais (Sonora), Joey Zamp (Napa), Ken Boyd (Ceres), Gene Garrett (Stockton), C.J. Jahnke (Reno), Ed Coughenour (Petaluma).
Car # Driver's Name First time Second Time
38 Troy Ermish 14.215 15.129
57L Mike Garcia 14.333 14.323
57 Randy Liles 14.839 14.485
77N C.J. Jahnke 14.623 14.315
28 Tim Stratmayer 14.233 14.166
92 Joey Zampa 13.939 13.896
11 Bobby Hurst 15.273 14.758
90 Ron Strmiska Jr. 14.073 13.987
28L John Gaalswyk 13.907 13.750
50 David Philpott 14.166 13.929
41 Nathan Tucker 13.976 13.841
5 Michael Carver 14.374 14.187
36N Bob Butler DNQ
72 Scott Shade 14.458 14.177
78 Chad Pais 14.994 
34F Ken Boyd 13.903 13.765
98 Ed Coughenor 14.312 14.291
10W Chris Wadsworth 14.006 13.957
77 Cory Petero 14.070 14.207
76 Jeff Anthony 14.179 14.183
06 Ray Lawson Jr. 14.332 14.148
51 Rick Ruzbarsky 13.971 13.905
3 Gene Garrett 14.655 14.432
29 R.B. Bracken 14.789 14.432
Fast to Slow: 28L, 34F, 41, 92, 51, 50, 10w, 90, 77, 06, 28, 72, 76, 5, 38, 98, 77N, 57L, 3, 29, 57, 11, 78

HOTWOOD WESTERN LATE MODELS:
FAST TIME: Harry Belletto (Modesto) 14.375
HEAT-1: Wes Miller (Delhi), Mark Welch (Orangevale), Harold Rieker (Orangevale), Eddie Laws (Citrus Heights), Anthony Swan (Newark), Melissa Davis (Santa Rosa), Chris Monez (Lodi), Pal Dorritty, Jr. (Modesto).
HEAT-2: Joe Hylton (Manteca), Dave Byrd (San Jose), Tracy Bolin (Valley Springs), H-Belletto, Pete Anderson, Jr. (Stockton), Jeff Belletto (Modesto), Johnny Berndt (Clements).
DASH: Byrd, Hylton, Welch, Miller.
MAIN: Byrd, Welch, Hylton, Miller, Anderson, Monez, Rieker, M-Davis, J-Belletto, H-Belletto, Swan, Berndt, Bolin, Laws, Ray Davis (Galt), Jerry Crawford (Stockton).
GRAND AMERICAN MODIFIED:
FAST TIME: Jason Philpot (Sacramento) 14.051
DASH: Jay Linstroth (Citrus Heights), Greg Williams (Ceres), Philpot, Jason Kerby (Galt).
SEMI-MAIN: Mike Regelman (Ripon), Fred Guthmiller (Sierra Village), Jeff Thomas (Stockton), Ben Lewis (Manteca), Ted Montague IV. (Newark), Buzz Devore (Stockton), Fred Clement (Stockton), Doug Lane (Stockton), Darrin Halterman (Stockton), Chevy Collier (Stockton).
MAIN: Philpot, Williams, Danny Contessotto (Stockton), Steve Stacy (Stockton), Robert Knittel (Lodi), Gary Glenn (Orangevale), Regelman, Thomas, John Unger (Stockton), Sam Solari (Salida), Lewis, Linstroth, Tim Smith (Roseville), Guthmiller, Larry Hoover (Turlock), Kyle Gottula (Modesto), Herman Prock (Denair).
PURE STOCKS:
HEAT-1: Chad Holman (Stockton), Ken Ratcliff (Stockton), John Medina (Galt), Tom Dahl (Stockton), Jeremy Hoff (Copperopolis), Johnny Rose (Stockton), Dick Thomas (Stockton), Sheila Wall (Oakdale).
HEAT-2: Johnny Bird (Stockton), Michael Wendt (Lodi), Jeff Saunders (Salida), Ray Bird (Stockton), Johnny Cordoza (Manteca), Dustin Himes (Stockton), Tom Bolin (San Jose).
HEAT-3: Danny Guibor (Manteca), Joey Stearns (Stockton), Cindy Freitas (Lodi), Kenny Mitchell (Stockton), Charlie Clawson (Modesto), Richard Harper (Stockton), Karen Wagner (Lodi), Larry Moore (Lodi).
HEAT-4: Steven Hall (Manteca), Ron McCaul, Jr. (Manteca), Mark Borges (Manteca), Kannai Scantlen (Stockton), Brian Miller (Railroad Flat), Stacy Medina (Galt), Perry Jefferson (Murphys), Dave Ball (Stockton).
DASH: Guibor, J-Bird, Hall, Holman.
SEMI-MAIN: Clawson, Harper, Cordoza, Wagner, Miller, Ball, Rose, Moore, Jefferson, Wall, Hoff, Bolin, S-Medina, Himes.
MAIN: Guibor, Wendt, J-Bird, Ratcliff, Freitas, Saunders, Holman, Hall, Clawson, Stearns, Scantlen, McCaul, J-Medina, Dahl, Miller, Wagner, R-Bird, Borges, Mitchell.
All products mentioned are registered trademarks or trademarks of their respective companies.
Any and All COPYRIGHT MATERIAL APPEARING ON THIS SITE COMPLIES WITH FAIR OR ACCEPTABLE USE PRINCIPLES ESTABLISHED IN U.S. AND INTERNATIONAL COPYRIGHT LAW FOR THE PURPOSES OF REVIEW, STUDY, CRITICISM, OR NEWS REPORTING. Questions or problems regarding this web site should be directed to webmaster@stockton99speedway.com Copyright © 1999 Stockton 99 Speedway . All rights reserved.