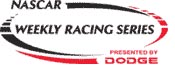 RACE RESULTS
05/25/02

HOTWOOD WESTERN LATE MODEL:
FAST TIME: Harry Belletto (Modesto) 14.114 (N.T.R.)
DASH: H-Belletto, Melissa Davis (Santa Rosa), Eddie Laws (Citrus Heights), Dave Byrd (San Jose).
MAIN: H-Belletto, Byrd, Laws, Mark Welch (Orangevale), Joe Hylton (Manteca), Tracy Bolin (Valley Springs), Anthony Swan (Newark), Pete Anderson, Jr. (Stockton), M-Davis, Johnny Berndt (Clements), Chris Monez (Lodi), Eric Seely (Modesto), David Hulsey (Manteca), Wes Miller (Delhi), Jeff Belletto (Modesto), Barry Mitchell (Modesto), Ray Davis (Galt), Tony Schmidt (Modesto), Jerry Crawford (Stockton).
PURE STOCK:
FAST TIME: Michael Wendt (Lodi) 17.010
B-HEAT-1: Ken Ratcliff (Stockton), Tom Dahl (Stockton), Ray Bird (Stockton), Karen Wagner (Lodi), Dustin Himes (Stockton), Brian Vosburg (Stockton).
B-HEAT-2: Larry Moore (Lodi), Brian Miller (Railroad Flat), Michael Mathews (Stockton), Richard Harper (Stockton), David Ball (Stockton), Bob Simpson (Stockton).
DASH: Wendt, Chad Holman (Stockton), C.W. Davis (Stockton), Johnny Bird (Stockton).
B-MAIN: Harper, Mathews, R-Bird, Ball, Wagner, Simpson, Vosburg, Himes.
MAIN: Holman, Danny Guibor (Manteca), Wendt, Ron McCaul (Manteca), Cindy Freitas (Lodi), Tom Bolin (San Jose), J-Bird, John Medina (Galt), Aimee Sullivan (Lodi), Ratcliff, Moore, Dahl, Charlie Clawson (Modesto), Jeff Saunders (Salida), Miller, Kannai Scantlen (Stockton), Harper, Davis, Joey Stearns (Stockton), Mathews.
BCRA/USAC Midgets Summary:
QUALIFYING.: 1. Danny Stratton, 63X Pinkston 13.219; 2. Thomas Meseraull, 70 Walker 13.442; 3. Robby Flock, 76 Fontana 13.465; 4. Shane Scully, 56 Scully 13.474; 5. Rob Russell, 63 Guerrini 13.475; 6. Alex Harris, 57 Terranova 13.480; 7. Floyd Alvis, 1 Alvis 13.481; 8. Glenn Carson, 26 Bock 13.486; 9. Travis Johnson, 80 Johnson 13.521; 10. Marc DeBeaumont, 11x DeBeaumont 13.548; 11. Cliff Servetti, 83 Servetti 13.651; 12. John Sarale, 2 Caves 13.754; 13. Sleepy Tripp, 3 Tripp 13.793; 14. Matthew Rossi, 40 Victory Lane 13.827; 15. Jerome Rodela, 25 Rodela 13.941; 16. Ken Bonnema, 42 Bonnema 14.142; 17. Bill Lindsey, 61 Lindsey 14.265; 18. Travis Berryhill, 11 Trout 14.316; 19. Joe Lindsey, 48 Lindsey 14.345; 20. Jim Fowler, 15 Fowler 14.927; 21. Barry Lindsey, 14 Lindsey 15.371; 22. Jim Booth, 72 Booth 15.911; 23. Darrell Marlin, 14x Marlin 16.435; 24. Pete Davis, 00 Davis DNQ; 25. Dallen McKenney, 33 Ferrari DNQ.
HEAT-1: Tripp, Servetti, Rodela, Bill Lindsey, J. Lindsey, Barry Lindsey, Marlin. HEAT-2: Sarale, Rossi, Bonnema, Fowler, Booth, Berryhill (NS).
MAIN: Danny Stratton, Robby Flock, Shane Scully, Alex Harris, Travis Johnson, Rob Russell, Thomas Meseraull, Glenn Carson, Floyd Alvis, John Sarale, Sleepy Tripp, Matthew Rossi, Ken Bonnema, Marc DeBeaumont, Bill Lindsey, Joe Lindsey, Darrell Marlin, Barry Lindsey, Jerome Rodela, Travis Berryhill, Jim Fowler, Cliff Servetti, Jim Booth.
All products mentioned are registered trademarks or trademarks of their respective companies.
Any and All COPYRIGHT MATERIAL APPEARING ON THIS SITE COMPLIES WITH FAIR OR ACCEPTABLE USE PRINCIPLES ESTABLISHED IN U.S. AND INTERNATIONAL COPYRIGHT LAW FOR THE PURPOSES OF REVIEW, STUDY, CRITICISM, OR NEWS REPORTING. Questions or problems regarding this web site should be directed to webmaster@stockton99speedway.com Copyright © 1999 Stockton 99 Speedway . All rights reserved.