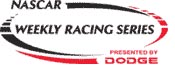 RACE RESULTS
06/15/02

HOTWOOD WESTERN LATE MODELS:
FAST TIME: Harry Belletto (Modesto) 14.299
HEAT-1: Mark Welch (Orangevale), Dave Byrd (San Jose), Joe Hylton (Manteca), Johnny Berndt (Clements), Buzz Devore (Stockton), Jerry Crawford (Stockton), Harold Rieker (Orangevale).
HEAT-2: Tracy Bolin (Valley Springs), Wes Miller (Delhi), Belletto, Pete Anderson, Jr. (Stockton), Anthony Swan (Newark), Paul Dorritty, Jr. (Modesto), Pete Ramirez (Manteca).
DASH: Byrd, Miller, Belletto, Rieker.
MAIN: Welch, Byrd, Hylton, Belletto, Miller, Anderson, Dorritty, Bolin, Rieker, Devore, Berndt, Swan, Crawford, Ramirez, Chris Monez (Lodi).
GRAND AMERICAN MODIFIEDS:
FAST TIME: Steve Stacy (Stockton) 14.058
DASH: Sam Solari (Salida), Jay Linstroth (Citrus Heights), Gary Glenn (Orangevale), Stacy.
MAIN: Solari, Stacy, Glenn, John Moore (Granite Bay), Hap Ferree (Nevada City), Kyle Gottula (Modesto), Danny Contessotto (Stockton), Ted Montague IV (Newark), Fred Clement (Stockton), Ben Lewis (Manteca), Mike Regelman (Ripon), Tim Smith (Roseville), Doug Lane (Stockton), Ed Cullom (Ripon), Darrin Halterman (Stockton), Jason Kerby (Galt), James Wright (Turlock), Linstroth, Larry Hoover (Turlock), Aaron Young (Stockton), Jason Philpot (Sacramento), Chris Mays (Stockton).
PURE STOCKS:
FAST TIME: Michael Wendt (Lodi) 17.085
B-HEAT-1: Ray Bird (Stockton), Steven Hall (Manteca), Jeff Saunders (Salida), Jeremy Hoff (Copperopolis), Don Eckhart (Stockton), Perry Jefferson (Murphys), Sheila Wall (Oakdale).
B-HEAT-2: Gary Shafer, Jr. (Stockton), C.W. Davis (Stockton), Dave Ball (Stockton), Brian Miller (Railroad Flat), Johnny Rose (Stockton), Larry Moore (Lodi), Dustin Himes (Stockton), Dick Thomas (Stockton).
B-MAIN: Saunders, Ball, Rose, Jefferson, Eckhart, Hoff, Himes, Miller, Thomas, Wall, Moore.
MAIN: Tom Bolin (San Jose), Aimee Sullivan (Lodi), Kannai Scantlen (Stockton), Cindy Freitas (Lodi), Johnny Bird (Stockton), Davis, Wendt, Shafer, Chad Holman (Stockton), Charlie Clawson (Modesto), Ken Ratcliff (Stockton), Danny Guibor (Manteca), Tom Dahl (Stockton), Saunders, Hall, John Medina (Galt), Ball, R-Bird, Rose, Richard Harper (Stockton).
BABY GRANDS:
FAST TIME: Mark Smith (Tracy) 15.294 (N.T.R.)
HEAT: Ron Simmons (Brentwood), Smith, Jim Lewis (Oakley), Bill Byington (Concord), Don Houston (Patterson), Vickie Simmons (Brentwood), Jason Hohmann (Patterson), Dave Figuerido (Tracy), Don Hicks (Patterson).
DASH: Smith, Hicks, Figuerido, Byington.
MAIN: Smith, Houston, Hicks, R-Simmons, Figuerido, Lewis, Byington, V-Simmons, Hohmann.
All products mentioned are registered trademarks or trademarks of their respective companies.
Any and All COPYRIGHT MATERIAL APPEARING ON THIS SITE COMPLIES WITH FAIR OR ACCEPTABLE USE PRINCIPLES ESTABLISHED IN U.S. AND INTERNATIONAL COPYRIGHT LAW FOR THE PURPOSES OF REVIEW, STUDY, CRITICISM, OR NEWS REPORTING. Questions or problems regarding this web site should be directed to webmaster@stockton99speedway.com Copyright © 1999 Stockton 99 Speedway . All rights reserved.