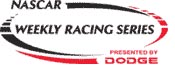 RACE RESULTS
08/17/02

NASCAR WINSTON WEST DIVISION:

FAST TIME:

Brandon Ash #23 (14.475) (NTR)

MAIN: Johnny Borneman, Mike Duncan, Mike David, Eric Norris, Kevin Richards, Gene Woods, Greg Pursley, Brett Thompson, Brandon Ash, Kevin Culver, Scott Gaylord, Austin Cameron, Jack Sellers, Buzz Devore, Kenny Shepherd, Bobby Hillis, Keith Van Houten, John Krebs.

NASCAR HOTWOOD WESTERN LATE MODELS:

FAST TIME:

Eddie Laws (Citrus Heights) 14.201

HEAT-1: Tony Schmidt (Modesto), Johnny Berndt (Clements), Walt Haas (Antioch), Jerry Crawford (Stockton), Anthony Swan (Newark), Eric Seely (Modesto).

HEAT-2: Wes Miller (Delhi), Chris Monez (Lodi), Harry Belletto (Modesto), Barry Mitchell (Stockton), Pete Anderson, Jr. (Stockton), Robert Knittel (Lodi), Ray Davis (Galt).

HEAT-3: Mike Regelman (Ripon), Jeff Belletto (Modesto), Pete Ramirez (Manteca), John Moore (Granite Bay), Eddie Laws, Verg Beaty (Ceres), Tracy Bolin (Valley Springs).

DASH: H-Belletto, Miller, Bolin, Laws.

MAIN: Bolin, H-Belletto, Anderson, Monez, Seely, Knittel, Ramirez, Moore, Beaty, Miller, Crawford, Haas, David Hulsey (Manteca), Berndt, Davis, Regelman , Swan, Laws, Mitchell, J-Belletto.

NASCAR GRAND AMERICAN MODIFIEDS:

FAST TIME:

Greg Williams #4 (Ceres) 13.842 (NTR)

DASH: Williams, Jason Philpot (Sacramento), Mike Regelman (Ripon), Kyle Gottula (Modesto).

B-MAIN: John Unger (Stockton), Tim Smith (Roseville), Jeff Thomas (Stockton), Doug Lane (Stockton), Darrin Halterman (Stockton), Jim Marchino (Modesto), Kal Economy, Ben Lewis (Stockton), Stewart Cullom (Stockton).

MAIN: Danny Contessotto (Stockton), Philpot, Steve Stacy (Stockton), Jason Kerby (Galt), Regelman, Williams, Fred Guthmiller (Sierra Village), Chris Mays (Stockton), Sam Solari (Salida), Gottula, Thomas, Unger, Ed Cullom (Ripon), Hap Ferree (Nevada City), Aaron Young (Stockton), Smith, Moore, Jay Linstroth (Citrus Heights), Gary Glenn (Orangevale), Lane.

All products mentioned are registered trademarks or trademarks of their respective companies.

Any and All COPYRIGHT MATERIAL APPEARING ON THIS SITE COMPLIES WITH FAIR OR ACCEPTABLE USE PRINCIPLES ESTABLISHED IN U.S. AND INTERNATIONAL COPYRIGHT LAW FOR THE PURPOSES OF REVIEW, STUDY, CRITICISM, OR NEWS REPORTING. Questions or problems regarding this web site should be directed to webmaster@stockton99speedway.com Copyright © 1999 Stockton 99 Speedway . All rights reserved.