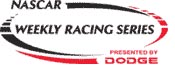 STOCKTON 99 SPEEDWAY
RACE RESULTS
08/31/02


HOTWOOD WESTERN LATE MODELS:

FAST TIME:

Eddie Laws (Citrus Heights) 14.344

DASH: Harry Belletto (Modesto), Wes Miller (Delhi), Melissa Davis (Santa Rosa), Laws.

MAIN: Miller, John Moore (Granite Bay), Harold Rieker (Orangevale), Paul Dorritty, Jr. (Modesto), Brock Monroe (Escalon), Laws, Johnny Berndt (Clements), Pete Anderson, Jr. (Stockton), Melissa Davis (Santa Rosa), Robert Knittel (Lodi), Buzz Devore (Stockton), Verg Beaty (Ceres), Scott Chappell (Lodi), Anthony Swan (Newark), Tracy Bolin (Valley Springs), Belletto, Monez, Walt Haas (Antioch), David Houck (Oakdale), Pete Ramirez (Manteca), Jerry Crawford (Stockton).

PURE STOCKS:

FAST TIME:

Michael Wendt (Lodi) 16.975

DASH: Wendt, Chad Holman (Stockton), Joey Stearns (Stockton), Charlie Clawson (Modesto).

B-MAIN: John Medina (Galt), Larry Moore (Lodi), Brain Miller (Railroad Flat), Brian Ennis (Stockton), Ray Bird (Stockton), Karen Wagner (Lodi), John Flanagan (Lodi), Dick Thomas (Stockton), Jerry Madden (Stockton), Terry Ayers (Sonora), Mike Graham (Manteca), Tom Dibble (Sonora).

MAIN: Stearns, Wendt, Aimee Sullivan (Lodi), Danny Guibor (Manteca), C.W. Davis (Stockton), Medina, Tom Dahl (Stockton), Clawson, Dave Ball (Stockton), Tom Bolin (San Jose), Holman, Rich Harper (Stockton), Johnny Bird (Stockton), Brian Vosburg (Stockton), Moore, Ennis, Miller, Cindy Freitas (Lodi), Kannai Scantlen (Stockton), Jeff Ahl (Lodi).

BCRA/USAC MIDGETS:

FAST TIME:

Johnny Rodriguez (13.437)

HEAT-1: Cliff Servetti, Alex Harris, Rodriguez, John Harkraider, Glen Carson, Pete Davis, Bill Lindsey, Travis Berryhill, Jim Fowler.

HEAT-2: Marc DeBeaumont, Rory Price, Floyd Alvis, Desi Bray, Ken Bonnema, Ken Molica, Ralph Cortez, Stuart Birkenbine, Tim Joyce.

MAIN: Haris, DeBeaumont, Price, Carson, Rodriguez, Alvis, Servetti, Birkenbine, Bonnema, Harkraider, Brey, Lindsey, Molica, Cortez, Davis, Joyce, Fowler.

BCRA/USACSUMMARY:

QUAL: 1. Johnny Rodriguez, #30 13.437; 2. Rory Price, #99W 13.485; 3. Alex Harris #57 13.542; 4. Floyd Alvis, #1 13.574; 5. Cliff Servetti, #83 13.702; 6. Stuart Birkenbine, #2 13.788; 7. Marc DeBeaumont, #11 13.789; 8. Glen Carson, #26 13.811; 9. John Harkrader, #24 13.915; 10. Desi Bray, #25 14.066; 11. Pete David, #00 14.158; 12. Ken Bonnema, #42 14.186; 13. Travis Berryhill, #11T 14.234; 14. Ralph Cortez, #54 14.338; 15. Bill Lindsey, #61 14.427; 16. Ken Molica, #94 14.905; 17. Tim Joyce, #99 N/T' 18. Jim Fowler, #15 N/T; 19. Berry Lindsey, #14 N/T.

HEAT-1: Servetti, Harris, Rodriguez, Harkrader, Carson, Davis, Bill Lindsey, Berryhill, Fowler (N/S). 10-Laps.

HEAT-2: DeBeaumont, Price, Alvis, Bray, Bonnema, Molica, Cortez, Birkenbine, Joyce (N/S). 10-Laps 2:16.28.

MAIN: Alex Harris Marc DeBeaumont, Rory Price, Glen Carson, Johnny Rodriguez, Floyd Alvis, Cliff Servetti, Stuart Birkenbine, Ken Bonnema, John Harkrader, Desi Bray, Bill Lindsey, Ken Molica, Ralph Cortez, Pete Davis, Tim Joyce, Jim Fowler (N/S).

LAP LEADERS: Bonnema 1-3; DeBeaumont 3-11; Harris 12-14; DeBeaumont 15; Harris 16-18; DeBeaumont 19; Harris 20; DeBeaumont 21; Harris 22-30.


PRO-FOUR TRUCKS:

FAST TIME:

Gary Franks (Manteca) 16.005

DASH: G-Franks, Carrie Miller, Troy Ermish, Mike Frank.

MAIN: G. Franks, Ermish, Miller, M. Frank, Bret Barney, Danny Basto, Todd Lewis, Brandon Threvethan, Richard DelGuidce, Dick Carter, Ron Robeck, Mike Curry, Randy Johoda.

All products mentioned are registered trademarks or trademarks of their respective companies.

Any and All COPYRIGHT MATERIAL APPEARING ON THIS SITE COMPLIES WITH FAIR OR ACCEPTABLE USE PRINCIPLES ESTABLISHED IN U.S. AND INTERNATIONAL COPYRIGHT LAW FOR THE PURPOSES OF REVIEW, STUDY, CRITICISM, OR NEWS REPORTING. Questions or problems regarding this web site should be directed to webmaster@stockton99speedway.com Copyright © 1999 Stockton 99 Speedway . All rights reserved.