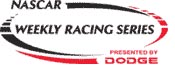 STOCKTON 99 SPEEDWAY
RACE RESULTS
09/28/02

HOTWOOD WESTERN LATE MODEL:
FAST TIME: Harry Belletto 14.475
HEAT-1: Dave Byrd, Chris Monez, Tracy Bolin, Johnny Berndt, Jeff Belletto, Dwight Pilcher.
HEAT-2: H-Belletto, Wes Miller, Jerry Crawford, Robert Knittel, Buzz Devore, David Houck, Anthony Swan.
DASH: Byrd, Miller, H-Belletto, J-Belletto.
MAIN: Byrd, Miller, Monez, Crawford, Bolin, Knittel, Swan, H-Belletto, Devore, Berndt, Houck, J-Belletto, Pilcher.
SLR LATE MODEL:
FAST TIME: Michael Carver. 14.140
DASH: John Gaalswyk, Joey Zampa, Ron Strmiska, Jr., Carver.
MAIN: Zampa, Gaalswyk, Strmiska, Nathan Tucker, Chris Wadsworth, Carver, Tim Stratmeyer, Ed Coughenour, Ray Lawson, Jr., Wes Banks, Troy Ermish, C.J. Jahnke, Paul Guthmiller, Rick Ruzbarsky, Jessie Apodaca, Scott Sanchez, Chad Pais, Wes Miller, Greg Lewellen, Gene Garrett, Jeff Anthony.
PRO FOUR TRUCKS:
FAST TIME: Gary Franks. 16.022
HEAT-1: Randy Johada, Brandon Threvethan, Tim Fernandes, Sr., Ronnie Robecks, Tim Fernandes, Jr., Mike Curry, Chris Blair.
HEAT-2: Mike Frank, Carrie Miller, Dave Fly, Bret Barney, Joe Williams, Ron Pestana.
HEAT-3: Troy Ermish, G-Franks, Rudy Marquez, Mark Slife, Todd Lewis, Kevin Earp.
DASH: Ermish, Franks, Miller, Barney.
MAIN: Franks, Marquez, Miller, Barney, Slife, Lewis, Blair, Threvethan, Fernandes, Jr., Pestana, Robecks, Fernandes, Sr., Ermish, Johoda, Curry, Fly, Williams, Frank.
PURE STOCK POWDER PUFF:
HEAT-1: Cindy Bentz, Robin Ratcliff, Samantha Clement, Shyerl Harper, Donna Jacke, Bobby McCaul, Evelyn Bird.
HEAT-2: Geri Knittel, Stephane King, Moe Keener, Chrissy Allen, Mary Little, Gina Holman, Lisa Touchstone.
DASH: Bentz, Knittel, King, Ratcliff.
MAIN: Bentz, Knittel, Jacke, Ratcliff, Holman, Keener, McCaul, Allen, King, Harper, Bird, Clement, Touchstone, Little.
All products mentioned are registered trademarks or trademarks of their respective companies.
Any and All COPYRIGHT MATERIAL APPEARING ON THIS SITE COMPLIES WITH FAIR OR ACCEPTABLE USE PRINCIPLES ESTABLISHED IN U.S. AND INTERNATIONAL COPYRIGHT LAW FOR THE PURPOSES OF REVIEW, STUDY, CRITICISM, OR NEWS REPORTING. Questions or problems regarding this web site should be directed to webmaster@stockton99speedway.com Copyright © 1999 Stockton 99 Speedway . All rights reserved.