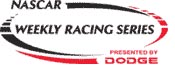 STOCKTON 99 SPEEDWAY
RESULTS
03/30/03

USAC/BCRA National Midget Race Stats:
QUALIFICATIONS:
1. Bobby East, 19, Lewis-13.234; 2. J.J. Yeley, 9, Lewis-13.326; 3. Bud Kaeding, 57, TST-13.399; 4. Johnny Rodriguez, 30, Rodriguez-13.408; 5. Jay Drake, 71, Stewart/Kunz-13.437; 6. Marc DeBeaumont, 11D, DeBeaumont-13.471; 7. Teddy Beach, 125, Beach-13.507; 8. Richey Jacobs, 114, Jacobs-13.518; 9. Danny Ebberts, 44, Schlachter/Ebberts-13.537; 10. A.J. Fike, 69, RFMS-13.558; 11. Thomas Meseraull, 10, White-13.599; 12. Tom Hessert, 5, Hessert-13.660; 13. Jerome Rodela, 25x, Rodela-13.703; 14. Travis Berryhill, 11B, Berryhill-13.748; 15. Tracy Hines, 11, Wilke Pak-13.779; 16. Ryan Durst, 51, Durst/Klatt-13.856; 17. Steve Paden, 0, Farrier-13.897; 18. Wally Pankratz, 8, Pankratz-13.920; 19. Dan Gundo, 6, Gundo-13.951; 20. Lee Yetter, 22P, Yetter-13.971; 21. Stuart Birkinbine, 02, Birkinbine-13.983; 22. Van Knill, 43, Knill-13.988; 23. John Sarale, 32, Sarale-14.012; 24. Cliff Servetti, 83, Servetti-14.019; 25. Rob Lindsey, 23, Lindsey-14.080; 26. Jim Silva, 19x, Chandler-14.161; 27. Dallen McKenney, 88, McKenney-14.163; 28. Floyd Alvis, 18, Alvis-14.180; 29. Bill Lindsey, 1, Lindsey-14.584; 30. Garrett Hansen, 76, Hansen-14.544; 31. Steve Roza, 20, Roaa-17.091; 32. Pete Davis, 00, Davis-NT; 33. #32-NT.
HEAT-1:
Drake, Rodela, Birkinbine, Ebberts, East, Hansen, R. Lindsey, Paden. NT
HEAT-2:
Yeley, Silva, DeBeaumont, Berryhill, Pankratz, A.J. Fike, Knill, B. Lindsey. NT
HEAT-3:
Beach, Meseraull, Sarale, Kaeding, Hines, Gundo, McKenney, Roza. NT
HEAT-4:
Alvis, Jacobs, Durst, Hessert, Yetter, Servetti, Rodriguez. 1:57.78
SEMI:
East, Hines, Fike, Pankratz, Yetter, Paden, R. Lindsey, McKenney, B. Lindsey, Gundo, Hansen, Knill, Servetti, Roza, Rodriguez. NT
MAIN:
J.J. Yeley, Bobby East, Jay Drake, Bud Kaeding, A.J. Fike, Tracy Hines, Tom Hessert, Marc DeBeaumont, Richey Jacobs, Wally Pankratz, Jerome Rodela, Steve Paden, Ryan Durst, Floyd Alvis, Travis Berryhill, John Sarale, Danny Ebberts, Lee Yetter, Stuart Birkinbine, Jim Silva, Thomas Meseraull, Bill Lindsey, Teddy Beach, Van Knill.
NT. Lap leaders: Beach 1-4, Yeley 5-40.
Western Late Model Race Results:

SUMMARY - WLM Main:
Eric Schmidt, Wes Miller, Dave Byrd, Chris Monez, Robert Knittel, Pete Anderson Jr., Harold Riker, Mike Garcia, Larry Hoover, Harry Belletto, Scott Chappell, Danny Contessotto, Jason Balsford, Johnny Brendt, Melissa Davis, Brock Monroe, Pete Ramirez, Joe Locicero, Phil Perry, John Moore, Doug Ollis.
DASH:
Belletto, Perry, Byrd, Rieker.
SRL Wild West Shoot-out Results Main:
1. Ron Strmiska Jr.,2. John Gaalswyk, 3. Brandon Whitt, 4. Jeff Anthony, 5. Michael Carver, 6. Tim Bost, 7. Steven Williams, 8. Rick Ruzbarsky, 9. Tracy Bolin, 10. Eric Holmes, 11. Tim Stratmeyer,12. Chris Wadsworth,13. Jeff Belletto, 14. Joey Zampa, 15. Mike Doss16. Nathan Tucker17. Troy Ermish, 18. David Philpott, 19. Aaron Days, 20. Dave Byrd
Semi Main Results:
1. Jeff Belletto, 2. Aaron Days, 3. Brian Smith, 4. Ed Coughenour, 5. Mike Simpson, 6. Ryan Foster, 7. Jeff Brandon, 8. Justin Offenbach, 9. Carl Pierce, 10. David Sullivan, 11. Chad Pais
SUMMARY - PURE STOCK: Main:
Kannai Scantlen, Tom Dahl, Chad Holman, Michael Wendt., Johnny Bird, Jeff Ahl, Aimee Sullivan, Steve Hall, Dave Ball, Johnny Cordoza, John Medina, Brian Vosburg, Greg Tyler, Bob Simpson, Brian Miller, Ray Bird, Tom Bolin, Richard Harper, Aaron Shankel, Mike Robinson.
DASH:
Holman, Scantlen, Wendt, Medina.
HEAT-1:
Shankel, Tyler, Simpson, Sheila Wall, Tom Dibble, Boyd Camper, Kurt White, Phillip White, Michael Matthews, Danny Rose.
HEAT-2:
Miller, R. Bird, Robinson, Terry Madden, Terry Ayres, Jeff Saunders, Troy Smith, Chris Norton, Charlie Clawson.
SEMI:
Simpson, Robinson, Boyd Caniper, Madden, Saunders, Norton, White, Wall, Matthews, Dibble, Ayres.
All products mentioned are registered trademarks or trademarks of their respective companies.
Any and All COPYRIGHT MATERIAL APPEARING ON THIS SITE COMPLIES WITH FAIR OR ACCEPTABLE USE PRINCIPLES ESTABLISHED IN U.S. AND INTERNATIONAL COPYRIGHT LAW FOR THE PURPOSES OF REVIEW, STUDY, CRITICISM, OR NEWS REPORTING. Questions or problems regarding this web site should be directed to webmaster@stockton99speedway.com Copyright © 1999 Stockton 99 Speedway . All rights reserved.