<![if !vml]>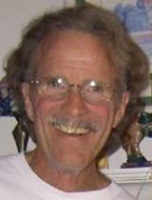 <![endif]>
Kenneth (Ken) Ray Ratcliff
Stockton, CA
Oct. 6, 1943 - Oct. 25, 2009
On October 25, 2009 at the age of 66, Ken Ratcliff peacefully passed away surrounded by his loving wife and family at his side. He had courageously suffered over a 7 year long battle with multiple myeloma (bone marrow cancer). Ken was born in 1943 to L.B. Ratcliff and Lois Marie Barnes in Lodi, CA.
As a graduate of Franklin High School in 1961, Ken served in the United States Air Force from 1961-67 as an electric diagnostic computer repairman/A2C. While in the service, he met, then married a woman by the name of Sandy in 1963.
From 1966-72, Ken raced under the name " Cap'n Crunch", #66, in the "Modified" Division at Stockton 99 speedway, Capitol Speedway, Altamont, and Placerville. During this time, he was a member of the Int. Brotherhood of Teamsters Union # 439. Then, he became a co-owner of "B&K Auto Repair", in Stockton.
Upon closing the repair shop in 1975, Ken found a career at Holt Brothers Caterpillar, now known as Holt of Ca. in Stockton. Starting as a mechanic with the "Operating Engineers Union", he worked his way up through the company to "Training Instructor", teaching classes for Caterpillar in Sacramento, Stockton, and Los Banos, on how to diagnose and repair Caterpillar equipment.
During his off time, Ken enjoyed times with his family such as camping, waterskiing, and playing golf with his son.
In 1995, Ken decided to build his wife her dream home. So he purchased some property and plans, then built that home with help from family and friends, completing it in 1998.
In 2002 when Ken was diagnosed with his condition, he was forced into retirement, after 27 years at Holt.
To keep his mind and spirits active, Ken had been restoring a 1927 Chevy, doing what he could between chemo treatments. Through the ups and downs of Ken's condition, and with the affection of his therapy dog "Julie", he never complained about all the pain he was in and always had a smile or a laugh.
This special and talented guy, who was an inspiration to others, left behind his loving wife of 46 years Sandy, blessed children, daughter, Chris Hammerberg and son, Ken E. Ratcliff, along with ten cherished Grandchildren.
LOVE YOU, FOREVER
Funeral Services will be held at Frisbie-Warren and Carroll Mortuary, Friday, November 6, at 11:00 a.m. Committal at Cherokee Memorial Park, Lodi, CA with Military Honors.
For those wishing to make a donation in Ken's honor, the family requests the Leukemia & Lymphoma Society.
Click here to see more about Kenneth Ray Ratcliff: http://www.patriotguard.org/Forums/tabid/61/postid/1269986/view/topic/Default.aspx
---