<![if !vml]>
<![endif]>2014 Local Tracks

STOCKTON 99 SPEEDWAY
2014 Schedule Last race:
WEEKLY RACE RECAP

Ronald Floyd Strmiska Sr.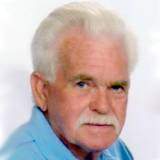 Ronald Floyd Strmiska Sr.
June 12, 1941 - September 3, 2014

Posted Sep. 8, 2014 @ 12:01 am Stockton, CA

Ron Strmiska was born in Soldiers Grove, Wisconsin on June 12, 1941 to Floyd and Mabel Strmiska. He passed away at his home in Stockton at the age of 73 on September 3rd. Ron is survived by his wife of 54 years, Retha. Children, Ron Jr. (Dana), Shelly (Bob Bognaes) and Ryan (Roxanne). Ten grandchildren, Robert, Richard (Renee) & Ross (Rachel) Strmiska, Darcy Walter, Daniel & Drew Bognaes, Chase, Mia, Adam & Olivia Strmiska. One great grandchild Joshua with two more great grandchildren expected in 2015 and mother-in-law Ruby Whitmire of Banta, CA. Ron was preceded in death by his parents, sister Carol, brother-in-law Wayne Smith and grandson Ian Strmiska.

Ron grew up in Banta, CA and married Retha Whitmire on August 6, 1960, they lived in Manteca for 40 years. Ron was employed as a welder for 28 years at South San Joaquin Irrigation District in Manteca. He retired in 2003 and enjoyed traveling to many interesting places with his wife Retha. Ron raced for 30 years at Stockton 99 Speedway and was the Stockton track champion in 1978 and 1979. Ron also raced at tracks in Madera, Roseville, Tracy, Anderson, Carson City, Nevada and Phoenix, Arizona.
In the last 15 years he has followed his son Ron Jr. and grandson Ross' racing careers. He fielded a championship enduro race car for his son Ryan with the help of his grandson Daniel. Ron was inducted to Manteca's Hall of Distinction "Sports Heroes" in 2009.
Ron will be greatly missed by his family & friends including the racing community he was part of for 44 years. He enjoyed driving and working on his many "Hot Rods" since the age of 14. Ron was known for his mischevious sense of humor and his wonderful smile. The laughter he shared with all will always be a cherished memory.

A Celebration of Life will be held at P.L. Fry's in Manteca on September 10th at 11:00 am followed by a reception at Chez Shari' in Manteca.

In lieu of flowers, donations can be made to the American Cancer Society or the Make-a-wish Foundation.